Welcome to Posting Tips! I'm Ted Hessing, and I'm so grateful that you're here.
You may think I started this website simply because I love using the internet to do business. Well, that's true! Like most entrepreneurs I love making a connection with a client and being able to help them. Being able to supply goods and services to people who need and want them is what made the interned (and America!) great! But more importantly, I created Posting Tips because I care about small business owners.
Small Business owners are some of the hardest working, most generous people I know. Sadly, most small businesses break down because they love creating great products and services – but all of that love and attention is completely separate from the business side of running a company.
Sure, people hear about online listing services like Craigslist and they jump in to try to find people to sell to but they don't know the basics or they don't know how to make those sites work for them.
People get frustrated because their ads or posts are not getting customers… or not enough customers to justify the huge time investment needed. To make matters worse, there is no central resource to help small businesses solve their business problems. Until now…
Enter Posting Tips: Your one-stop destination for all the inspired instruction and resources you need to grow your small business using posting services to make your life easier.

At Posting Tips, we believe that small businesses are the backbone of the community and incredibly important to the families they support. Customers buy what you are selling all of the time. Why shouldn't they buy from you? Customers gravitate to companies that can meet their needs; both the stated ones and the ones in the back of their minds. We believe that addressing those needs in an honest and forthright manner is what determines the success of any small business.
Our mission is to empower you as a strong communicator on posting services like Craigslist. We'll teach you online marketing strategies, smart branding moves, and simple techniques you can use that will make your posts and ads memorable and attractive for customers to buy from.
Ultimately, a small business with a great product or service that can tap into and answer their prospective clients' concerns becomes a thriving business. So, if you've ever asked yourself "How do I make my Craigslist ads stand out?" or "How do I use posting sites to get more customers?" or just simply "What do I do next?", then you've come to the right place!
To join our community of small business owners receiving the best posting advice around, subscribe to our email newsletter. It's free and well-worth your time!
Posting Tips Will Help Your Business Stand Out and Get Customers
GET THE NEWSLETTER
Posting sites like Craigslist don't have to be confusing; they should be easy and profitable! Let PostingTips.com show you how. Sign up to receive our free email newsletter and we'll send you 4 Free Craigslist Posting Tips the Pros Use to Get People Clicking on your ads AND Buying from you.
Meet Ted: Entrepreneur Fanboy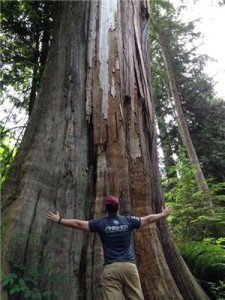 I'm a happy family guy who happens to be a successful entrepreneur. I advise businesses on using strategies and skills that help them work smarter, not harder. It's demanding work but I love it. I do it for the people who read my websites –that's you! That's why when I meet a small business owner, I see myself.
I understand the thrill and excitement of starting a business and being your own boss. I know the satisfaction that comes from creating a product and wanting to get it in the hands of as many people as possible, not just to make money but to serve customers and make them happy. And I experience the hardships that come along with running a business, from always feeling like more can be done to never turning it off in your brain.
And like many business owners, my entrepreneurial journey began when I had to find a way to make ends meet.
I got a great job out of college but 5 years of undergrad loans, a car load, a computer loan, putting myself through grad school at night and then getting a mortgage on a house that had could have doubled as Tom Hank's 'The Money Pit', left me over-extended.
While rebuilding my house I met lots of small business owners who felt like they were being left out of the online revolution. Going to grad school for IT I got sick of the 'book learning' and convinced a professor to let me experiment with the technologies of the day to 'figure out how the average person could make money using this stuff.'
Working 40-80 hours a week with 20 hours of class at night, homework on weekends in a leaky, drafty, falling apart house made me frustrated. I was doing everything right pursuing the 'American Dream', why was it so damn hard?
Thankfully, that stress ended up being a blessing in disguise. I bet on myself and became an entrepreneur. I founded Charlotte Web Development and started helping the contractors that were rebuilding my house and other local small businesses establish their own online presence.
It's funny even learning things like how to best sell things on Craigslist helped me become better at my day-to-day job and fostered skills that propelled my career for the last 14 years.
The success I've enjoyed since has allowed me to build the lifestyle of my dreams, provide for my family, and rebuild my house! And here's the thing: small business owners can achieve the same level of success using similar business strategies and tactics.
That's why I created Posting Tips: I want to help small business owners like you build a thriving business that brings you success, satisfaction, and removes the frustration that I felt early in my career. To start learning the tips you need to succeed, subscribe below to our free email newsletter.